Following a review of the printing and delivery of its newspapers, Archant has announced a new agreement with Newsprinters and Menzies Distribution and Smiths News for the printing and delivery of some of its print portfolio.
Archant currently uses a mixture of outsourcing and internal printing for its portfolio of magazines and newspapers. However continuing reductions in paginations and quantities of its newspaper portfolio has led the business to a review of the printing of its newspaper titles.
The general reduction in newspaper volumes across the industry has also created capacity at larger more modern print plants that offer suitable scheduling, with a significantly lower and variable cost than it can attain in its own printing plant.
As a consequence of the review the Thorpe Print Centre (pictured) will cease production with its newspaper printing transferring to Newsprinters at Broxbourne.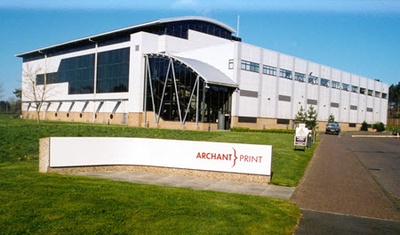 In conjunction with this the delivery of Archant's Norfolk and Suffolk newspaper titles, currently managed internally, will also be outsourced to the wholesale operations Menzies Distribution and Smiths News. The majority of the current jobs at Thorpe will transfer to one of the named third party suppliers.
The new arrangement means that Archant will take advantage of the world leading technology at the Newsprinters Broxbourne printing plant which will ensure a continuation of the highest level of service but in a more cost effective way.
Archant CEO Jeff Henry said: "Archant is committed to delivering the best possible service to our readers and advertisers in the most cost effective manner.
"The Broxbourne printing plant is one of the largest and most technologically advanced in the world which will ensure we continue to deliver the highest quality printed newspapers to our readers in the most cost efficient manner.
"I would like to thank the teams at Thorpe for their dedication and the great service they have delivered to our business, over many years, whatever the challenge."
Newsprinters MD Darren Barker said: "We are delighted to be working with Archant and look forward to supporting them with a comprehensive print and delivery service across all of their weekly and daily titles."

Archant
Archant is a privately-owned media company with market-leading media brands that inspire communities around geographical locations and specialist interests in the UK and internationally. It inspires communities by being the best media brand at informing, educating and entertaining target consumers in each community it serves. It is the fifth largest regional newspaper publisher and the largest publisher of regional and local lifestyle magazines and specialist magazine titles in the UK. It also owns a broad portfolio of digital media assets, marketing services offerings, a variety of mobile apps and the award winning national newspaper 'The New European'.
The company, which was founded in 1845, has its roots in Norwich, and services advertisers by building powerful and successful commercial solutions to effectively engage with its communities.