The Hunkeler Innovationdays will now be held in February 2022 at the Lucerne Exhibition Centre (Switzerland).
The international print industry event is focused on high-performance digital printing and finishing. The Innovationdays planned for February 2021 have postponed by one year to 21-24 February 2022 due to Coronavirus and to avoid a Drupa year.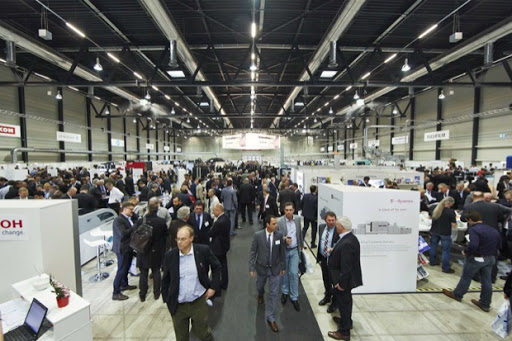 "Since Drupa Düsseldorf is now postponed to April 2021, an adjustment of the industry meeting in Lucerne is the logical consequence.," said digital print finishing equipment manufacturer Hunkeler, the event organiser.
This decision was made in close co-operation with various printer and finishing exhibition partners.
"Before the numerous exhibitors have to deal with logistical and communicative activities, the announcement of the postponement is intended to enable all those affected to react in good time, reschedule and prepare themselves for the event date in 2022," said Hunkeler.
"Once again, the world's digital paper processing elite will gather at the Lucerne/Switzerland Exhibition Centre. The 14th internationally important event will reveal new innovations and further developments in digital printing and finishing.
"The Hunkeler Innovation Days have always been distinguished by an interdisciplinary concept. In a comparatively small space, all renowned manufacturers in the industry meet owners, managing directors, management and experts. This makes this international industry meeting unique worldwide. Visitors gain an insight into versatile scenarios with a high practical relevance," added Hunkeler.
More at www.innovationdays.com