Award-winning Newspaper printing
Kelsey Media and Mortons Print have had a strong working partnership for the last 13 years, with Mortons printing award-winning newspapers for one of the fastest-growing media businesses in the UK.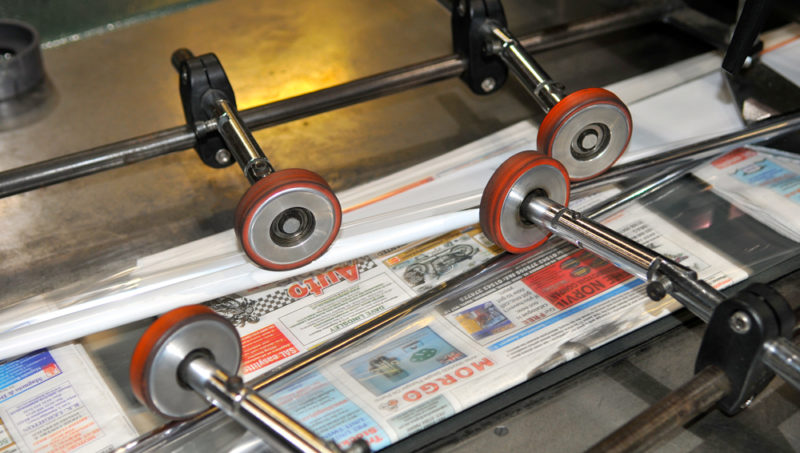 Founded more than 30 years ago, the independent Kelsey organisation has rapidly grown from a traditional print publisher into a pioneering media network that reaches millions of people every day in ways that are relevant to them. At last count, Kelsey Media's portfolio consisted of more than 60 multi-media brands.
The Peterborough-based organisation also owns and runs a number of high-profile events, which attracted more than 100,000 visitors in 2017. These events complement and further strengthen Kelsey's portfolio in the Performance Motoring, Classic Motoring, Fitness, Lifestyle and Specialist sectors.
Some of the brands owned by Kelsey include Classic Car Buyer, Cage & Aviary Birds, Match!, Classic Ford and The Great Outdoors, to name just a few. Kelsey's magazines are grouped into different categories, including hobbies & lifestyle, healthy active living, transport, agriculture, classic motoring and performance motoring – catering for all tastes and interests.

At the annual Production Journal 'newsawards' event held in London, Mortons Print was named Regional Newspaper Printer of the Year in 2017 and 2018, while being highly commended in 2019, and also took first place honours in the Niche Newspaper of the Year category in 2018 and 2019. The Lincolnshire company impressed judges with its "stand out" work on numerous titles including Kelsey's own Cage & Aviary Birds, with the judges commenting that "some of the images looked like they were about to fly off round the room."
In the alternative industry awards hosted by Print Week magazine, Mortons Print was also crowned Newspaper Printer of the Year in 2017 and 2018, and received the 'highly commended' accolade recently for 2019.
"Mortons provides a consistent quality of printing week-in, week-out"
Steve Wright, CEO of Kelsey Media, said: "We are absolutely delighted with the service provided by Mortons Print. One of the most impressive aspects is the flexibility the company provides, combined with its quick turn-around time. Mortons provides a consistent quality of printing week-in, week-out.
"The quality of the printed paper impresses me every time, and has even won awards for some of our publications including Fishing News and Cage & Aviary Birds magazine. I'm glad the hard work, attention to detail and commitment to quality has been rewarded.
"The premium quality cold-set newspaper is a cost-effective, viable alternative to a glossy magazine, which is of a quality that we couldn't be happier with."