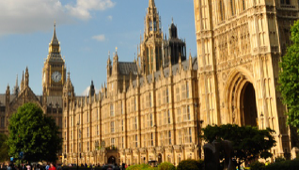 An influential committee has called on the Government to support the local news media sector as the tech platforms leach advertising revenues away from the creators of public interest journalism.
In its Digital Technology and the Resurrection of Trust report, the Democracy and Digital Technology Committee said there was a need for a "fundamental rebalancing of power" away from tech platforms which have "abused their position to siphon revenue away from public interest journalism."
The Government should work urgently to create a "new settlement" to protect the role of local and public interest news, implement the recommendations of the Cairncross review which it accepts, and providing support for news organisations in dealing with the impact of the coronavirus pandemic.
The report highlighted evidence from The Yorkshire Post editor James Mitchinson who outlined the impact of the tech platforms' activities on the local news media sector in an oral evidence session for the committee. Spending from small to medium sized businesses on advertising has risen between 2009 and 2019 from £2.1 billion to £5.1 billion for Google and from £25 million to £1.3 billion for Facebook whilst falling from £1.5 billion to £5.9 million for the local press, according to the report. "Mr Mitchinson stated that much of the wealth generated through platforms came from the work done by regional news companies. He argued that this would not be a handout but instead was a structural redistribution of the amount of revenue that comes from their content," the committee said. "There is a need for a fundamental rebalancing of power away from technology platforms which have abused their position to siphon revenue away from public interest journalism. Other democratic countries across the globe are slowly concluding that this is necessary. "Countries must ask difficult questions about the power of online platforms and their control over the advertising market. In the UK this should mean the CMA moving from their initial review into a full market investigation."
The committee made a series of recommendations around opening up the tech paltforms to scrutiny including: Giving Ofcom powers and resource to undertake periodic audits of the algorithmic recommending systems used by technology platforms Ofcom issuing a code of practice on algorithmic recommending. Ofcom should work with platforms to establish audits on other relevant and appropriate characteristics. Platforms must be entirely open to the regulators to ensure proper oversight. Ofcom can only ensure that platforms are meeting their duty of care if it has access to all data from these platforms and the ability to use additional research expertise to better understand what that data means.