Belgium's Coldset Printing Partners has invested €35 million in its press and mailrooms – not just to be more cost-effective, but also more sustainable. PJ magazine's CARYL HOLLAND reports
COLDSET Printing Partners (CPP) in Paal-Beringen, Belgium, is part of the Mediahuis publishing group (see seprarate article below). Until last year, it was one of five printing plants within the group – two in Belgium, one in Amsterdam, one in City West, Dublin, and one in Newry, Northern Ireland.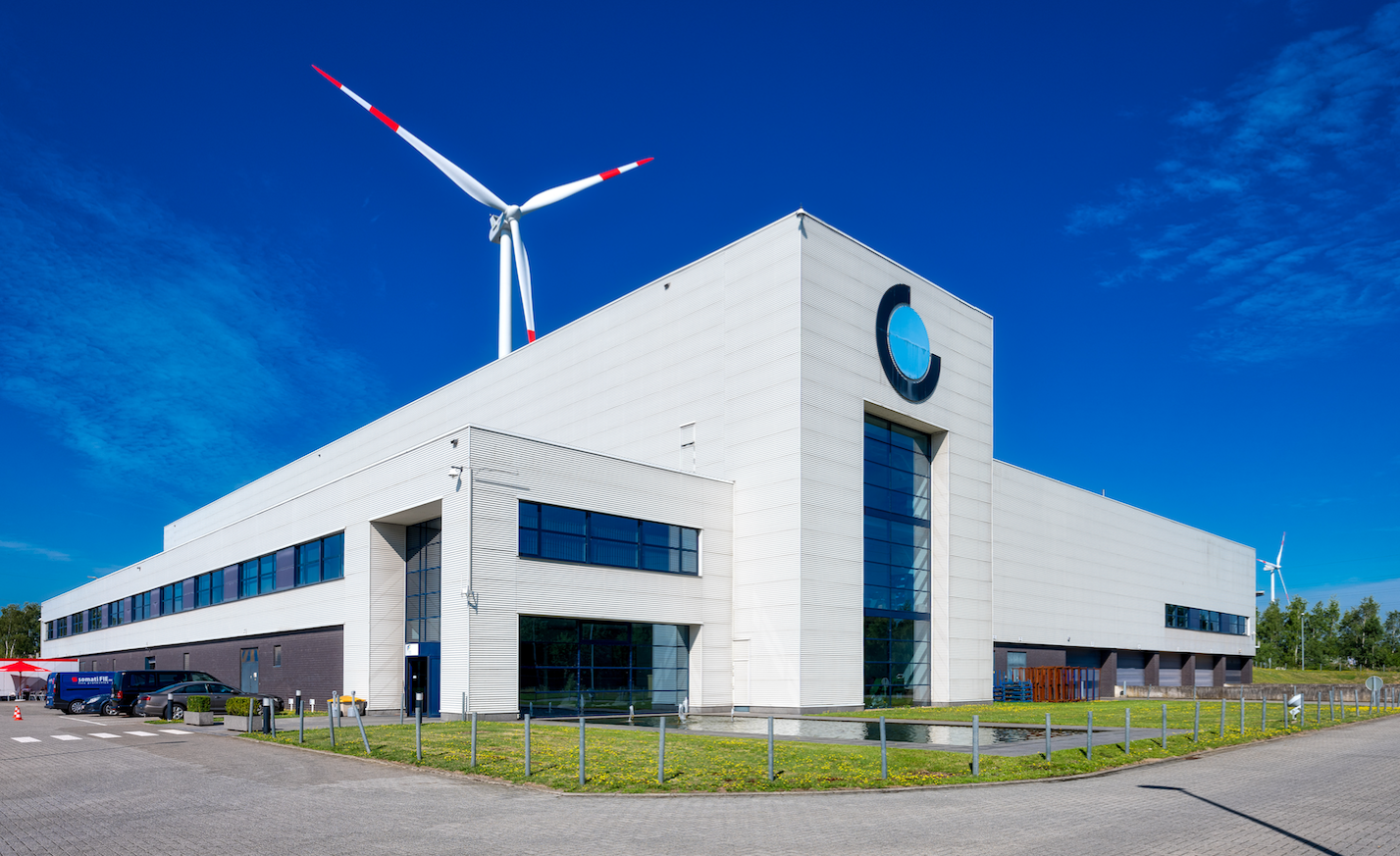 However, since then, the Irish operations have been consolidated. The City West operation is being closed with part of the production being moved to Newry and the remaining part being outsourced. The same has happened to Mediahuis' plant in Brussels with some work being outsourced and the rest being moved to CPP following a €35 million investment.
"In 2013, we started to think about the future of our printing plants and carried out an investigation into the way we should go," explains CPP managing director Paul Huybrechts.
"It was decided that the best option was to close the Brussels operation, reducing our fixed costs enormously, and expand the capacity of the Paal-Beringen site as much as possible without extending the building.
"This would enable us to take on much of Brussels' work with the rest being outsourced but, if circulations dropped, we could bring the work back in-house."
To achieve the increase in capacity without increasing the footprint, the press line now comprises 11 towers and five folders, that is four new Koenig & Bauer (K&B) Cortina waterless towers with two folders and seven towers of the existing K&B Commander press with three folders that had been installed in 1998 in what was then a greenfield site but have been fully refurbished as part of the €35 million investment.
"It meant that the maximum pagination of our newspapers was reduced from 96 to 64 pages, although one folder is still capable of handling 96 pages," says Huybrechts.
"However, the total capacity has been increased by 25 per cent and we have one more folder." Huybrechts continues: "The first part of the project involved retrofitting seven towers and three folders from the existing Commander satellite press. Although it is 20 years old, it is of such high quality that mechanically it could run for ever and, having upgraded it electronically, it will last for another 10 years at least. "As we wanted to increase press capacity, we also raised the maximum speed to 40,000 cph." The second part of the project revolved around the production of CPP's third party semi-commercial portfolio, which is produced during the day. This includes not only classical coldset work, but also jobs that require a higher quality level. "We looked at several options. We concluded that we didn't want a coldset/heatset operation, but we needed to be able to produce a quality that is near to heatset. We therefore installed the Cortina towers, folders and a varnishing unit," explains Huybrechts. As well as the higher print quality, Huybrechts believes there are a number of other benefits with the Cortina waterless press. "We of course print products for our own publishing house, but more and more of our business is coming from third parties. For that reason, a flexible format was very important and this is an advantage of a waterless machine. It is quite easy to vary the web width, which enables the product format to be changed. "This has created a format revolution which I am pretty sure we will use more and more. Many of our third party jobs are already using reduced web widths. "Also, combining a varnishing unit with waterless technology and an appropriate white paper quality, you can achieve a top quality product that is really comparable to heatset. This is important because we believe that for the future of this site we need to have a good answer for a certain quality level. It also gives us the opportunity to print magazines that are printed heatset today. In fact, this is already beginning to happen." As a result, the investment aim of running the print plant seven nights a week plus five morning and afternoon day shifts has already been achieved, with the plant producing around 500,000 newspapers a night and about 40 million copies a month in total, some 30 per cent of which is third party work. "We wanted to get into that situation for the very simple reason that to stay competitive in the print business you need to be as cost effective as possible," says Huybrechts. He adds: "It was rather a complex two-year project and was carried out while the plant was running at full capacity. We only had four weeks when we had one folder less, including when we had to remove a folder and place it at the other end of the press line. However, thanks to the support of Koenig & Bauer, we did not lose one night's newspaper production. That was one of the remarkable things about the project." Becoming greener Sustainability was another reason for choosing waterless technology says Huybrechts. "We decided that if paper was to be an important carrier for news and the content we created for many years to come, we had to print in a sustainable way and we needed to reorganise ourselves to be as climate friendly as possible. "With the Cortina, we do not use solvents or water, but even more importantly we have very low start-up and running waste. It takes around 30 per cent longer to make-ready the Commander than the Cortina and the start-up waste can be double or even more. "For example, when the format is not changed, start-up waste with the Cortina can be down to 80 copies of white paper and 40 printed copies, Even with complex jobs that are run due to their size on both presses, there can be a difference of 20-30 per cent more waste on the Commander. This is not only environmentally friendly but saves costs and also means that we can handle very short runs cost effectively." There is also good sustainability news when it comes to the pre-press department. Here, two 250pph Kodak Generation News thermal platesetters and Height manufactured units are used to process Toray plates for the Cortina. One advantage of these plates is that they are non-ablative – meaning less cleaning of the equipment is required. "This is helpful since we have five plate lines in total and we use quite a lot of square metres of plates, but have a limited number of people to operate them," says Huybrechts. Admittedly, the Toray Imprima WA plate currently being used requires pre-treatment, which involves using a small amount of chemicals (5 ml/sqm) to make the upper coating soluble. However, CPP is planning to move to the new Toray Imprima WJ water washable plate. This doesn't need pre-treatment and hence chemicals. In addition, it uses a chemical-free dye to provide the image contrast necessary for the plate bending, punching and sorting systems. "We are looking forward to it," says Huybrechts. "There is very little chemistry involved with the current plate, but it would be helpful if it disappeared and it would save us some money." As well as its waterless printing, CPP's green credentials include an on-site wind turbine and solar panels. "Industrial areas such as here are ideal locations for wind turbines and we were the first to install one in this area. The energy it produces provides about 50 per cent of our consumption, while the solar panels provide between four to five per cent," says Huybrechts. Admittedly, it is not all good news with waterless technology. "Plates and ink are more costly," says Huybrechts. "For example, what I pay for Toray plates is the same as I used to pay for Agfa plates when we were a small company. "With the ink, it is not only the unit price but also the ink coverage, which is higher. So the combined effect of unit price plus increased consumption makes the cost around double. "However, material costs are only one element and you always have to look at the complete picture. For instance, we can charge more since we can achieve a quality very near to heatset without having to use a dryer, which is expensive to run let alone its CO2 emissions and other sustainability issues." In addition, rather surprisingly, it has been found that the energy consumption of the Cortina compared with the Commander is less. "It is often said that the Cortina consumes a significant amount of energy but with our press, which is the latest version, we have found in practice that we use five per cent less energy with the Cortina with the latest figures showing that the Cortina consumes less than six kilowatts per 1,000 sqm of paper printed, which is a real advantage." Virtually lights out operation CPP has been a reference site for QI Press Controls for a number of years and uses its systems on both the Commander and the Cortina. However, the Cortina closed loop camera system is somewhat unusual. Developed in co-operation with K&B and CPP, it not only manages and controls cut-off and register but also the ink supply depending on the temperature of the anilox rollers and plate cylinders, which are the two main quality control elements with waterless printing. Huybrechts says that the system, which was installed last September, is working well. "The idea is not to save on manning but to ensure that we produce a much more stable product. The Cortina quality is already very good but we can improve it with this." Not only that, the system has potential to automate other areas, such as predictive maintenance. "This is something that we are now testing with QI," says Huybrechts. "In fact, the system knows much better how we are printing than we do." He adds: "It also makes life easier for our operators since the Cortina is becoming more and more like a photocopier to the extent that even I can run it." Consequently, depending on the number of plate changes required, it is not unusual for the press to be run by one person. "We could reduce it further but for safety reasons we have not taken that step," says Huybrechts. "Although some printing plants have tried to automate fully, I do not think it worthwhile cost-wise. However, we are able to really reduce numbers and install systems that require operators to have less craftsmanship. This is important since it is becoming more and more difficult to find qualified and experienced printers." He adds: "Of course, we still need really good printers and their craftsmanship for the complex jobs in the semi-commercial market." The same is true in the mailroom."In the old days, when we were just producing newspapers, the mailroom operation was easy and it was the printing press that was the difficult part," says CPP technical manager Pascal Coenen. "Now, the presses are easy to run, but in the mailroom there are so many options, parameters and combinations, it is unbelievable." The reason for this is, of course, the increasing variety of semi-commercial products being produced. As a result, as part of the €35 million investment, CPP has added a significant amount of finishing capabilities. Not only does the equipment include an extra line to handle the work from the additional folder, but also Ferag MSD inserting drums, StreamStitch units, SNT trimmers and Memostick units. According to Coenen, the variety of offerings possible not just from the mailroom but also from the Cortina has made a significant change. "Newspaper publishers were losing interest in printed products, but now they are becoming much more interested and are coming up with new ideas," he says. And Huybrechts points out that such moves are vital for the successful future of the plant. "If you only want to print newspapers, the Cortina does not make sense to me. We will not sell more copies because the quality is higher. On the other hand, the cost of newspaper production needs to be as low as possible and to do this we need a fully loaded plant and the Cortina helps us to do this. "We believe that the future for newspapers will be digital, but we also believe that newspaper printing will remain part of the Mediahuis operation for many years to come following this investment." Significant growth for Mediahuis COLDSET Printing Partners (CPP) in Paal-Beringen, Belgium, was set up as a joint venture in 2010 when two independent Belgian newspaper publishing families combined their printing operations. This move proved so successful that in 2013 the two families also decided to merge their four newspaper titles into another joint venture, Mediahuis. A number of acquisitions of other publishing houses both in Belgium and the Netherlands followed. Then, in 2017, when the Telegraf Media Groupe was acquired, all the activities including CPP were brought under the Mediahuis umbrella. However, the acquisitions did not stop there. Last August, Mediahuis acquired the Independent News & Media (INM) group in Ireland, with printing plants at City West in east Dublin and at Newry in Northern Ireland. "Acquiring INM gave us the opportunity to take over the leading group in Ireland," explains CPP managing director Paul Huybrechts. "It has strong titles, but with a digital position that gives us the opportunity to develop, help and support it. "We have a strong digital experience that we are now going to implement in Ireland. We see a synergy there. Irish market "There will always be a local market element, of course. We have to produce content for the Irish market with the look and flavour that the Irish market requires, but it is another story with the digital platforms and software tools themselves. It is like newspaper printing – essentially the same technology is used, but it produces totally different newspapers. "On top of that, the lingua franca with content creation and news is English, which also makes the acquisition interesting. It gives us a door to a much larger English speaking world where we believe that we can add extra synergies and make a difference." Then there is the matter of increased size. Huybrechts points out: "We believe that to have a successful future, the news media industry should consolidate. "By consolidation and growth, we can create enough funds to invest in the digitisation of our business. Our core business is creating content and news, and we want to sell it via newsprint, but in the future it will be more and more digital." In fact, Mediahuis has tripled in size in less than five years. Today, it produces around 1.4 million newspapers a day and the group has an almost 50 per cent share of the Belgium newspaper market and a 35 per cent share of the market in the Netherlands.