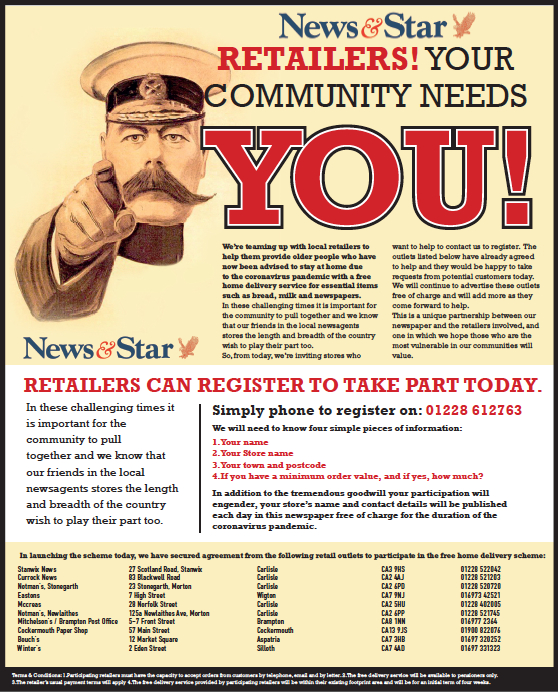 Newsquest has teamed up with local retailers to ensure older people in isolation are still able to enjoy their regular newspaper – delivered completely free.
Henry Faure Walker, CEO, Newsquest commented: "Local newspapers play an essential role in keeping communities informed and in the current climate this is more important than ever before. "Older people who have now been advised to stay at home need the rest of us to help out. Through the launch of this new home delivery scheme in partnership with local retailers we can ensure they continue to receive the things they need without putting themselves at risk.
"The scheme is launched today in the North East, Yorkshire and Cumbria and we will roll this out across the rest of the country as soon as we can.
"It's a great initiative and I encourage all stores to support it and help out our communities."
Retailers registering their home delivery service will have their store locations recognised free of charge by Newsquest's news brands both in-paper and online.
Retailers can register to take part today by emailing: homedelivery@newsquest.co.uk