Support must urgently be given to the local news media industry in order to boost court reporting and local public interest journalism, Newsquest editorial development director Toby Granville has said.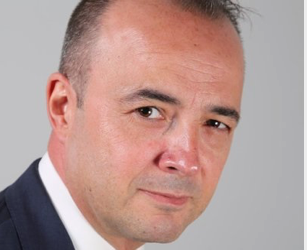 Speaking at an Old Bailey event to launch updated guidance for courts staff on dealing with the media, Granville (pictured) said that it was essential for local news media journalists to be in court to challenge court orders and report proceedings on behalf of the public.
Newsquest has a specialist court reporting team of 16 reporters working across different regions and in the last quarter of last year this team generated 18.7 million page views for their court content – 10 per cent of entire Newsquest web traffic and for the entire year – demonstrating huge demand.
Granville said: "So why can't news publishers simply afford to invest more? Well as many of you will know, the revenue decline in print newspapers has been particularly aggressive.
"Advertising revenues for regional news media has more than halved in the last 10 years. Twenty years ago local newspapers represented 25 per cent of UK advertising spend; they now represent less than 2.5 per cent.
"And the duopoly of Google and Facebook have taken the spoils. Credit to them one might say — hugely successful businesses that have built up extremely high market shares.
"And Google not only owns the world's largest ad platforms (Google Search, You Tube, Google Display) but they also control the market place where advertising is bought and sold — the supply side, the buyer side and the auction side.
"And in fact Enders estimate that up to 90 per cent of the growth in digital advertising goes to Google and Facebook."
Granville cited examples of state support overseas such as Canada's £70m per annum fund to support local journalism over the next five and Denmark's six year fund which last year provided £44m of support for journalism.
He suggested a range of interventions for the UK Government to consider such as an expansion of the News Media Association and BBC's Local News Partnership to include other types of public service reporting. A new specialist court focused qualification could be set up by the National Council of Training of Journalists and a new "online superhub for all UK court reporters" could also be used to champion the best practices and become a one-stop shop for all resource and qualified guidance.
Granville continued: "But it's still not enough. While we could make this work for the larger court cases the area of real vulnerability is in the magistrates court where thousands of cases go unreported every week. It's there where the real funding need is.
"So surely if the Government itself won't invest more there should be pressure from them on the big companies like Google, Facebook and the BBC that ride off the back of our content and use it for free for their own gain — to provide us with funding instead.
"We have the infrastructure and the momentum in place already through the industry's partnerships with Facebook for the Community News Project and the BBC with the local democracy scheme.
"And if there's a lack of philanthropists for the BBC foundation then maybe just a small fraction more of the BBC's £3.8 billion it generates from the license fee could be used for journalists in local publisher newsrooms to cover the deficit in our magistrates courts instead. That would make it a true public service.
"It is only with a level of serious investment and collaboration in suggestions like these that we as an industry can really make a difference and ensure the public are provided with the knowledge of what's happening in court rooms up and down the country."