The new decade offers new opportunities for newsbrands' printed products, says STEVE GOODMAN, co-founder of The Press Business, who explains how the new-style specialist agency is ready to 'promote everything positive about print'
"REPORTS of my death have been greatly exaggerated," said Mark Twain after seeing his obituary. The quote could equally apply to the newspaper publishing industry.
Yes, circulations are down, but they are nevertheless, still significant, with 10.9 million national copies distributed daily. The newsbrand footprint is now larger than it ever has been when digital impressions are included, with a daily reach of 31 million people across the UK.
The core issue is that many of the agency networks have moved revenues from the publishing sector to other media for a number of reasons.
Newspapers are not sold within agencies as being the safe, trusted, engaging, well targeted routed to potential customers of their clients, because they are considered to be hard to plan and buy, not as exciting as programmatic digital, nor giving their clients that immediate quantifiable ROI.
Specialist service
But most worryingly for the sector is that clients' budgets are being planned out of print because agencies can make more profit in other channels. Given that, we have launched The Press Business, an agency that will specialise in the publishing sector, promoting everything positive that the sector has to offer.
And we believe the sector will benefit if agencies can look to us to enable them to outsource those print budgets, having that medium bought and planned better for their clients, without the burden of the overheads required to do that.
Certainly the outdoor sector has seen a massive upsurge in revenues when the poster specialists took on the planning and buying from agencies, doubling expenditure to more than £1 billion annually.
Gold standard data
But there is the need for many changes from the publishers themselves. Readership research is excellent in the form of data from PAMCo (Publishers Audience Measurement Company)that spans both print and the digital properties that newspapers and magazines own.
But that gold standard data is not used extensively enough by either agencies or the media owners, particularly when addressing the combined reach of the platforms.
What is lacking, however, is more engagement data, highlighting the depth of involvement readers have with their chosen titles along with levels of trust in that editorial, particularly when there appears to be a better understanding that other sources are often delivering fake or untrustworthy content.
So I would like to see more investment in the area of engagement data, that can be fused with the existing PAMCo research, and these engagement scores compared to other media options. I believe now is the time for all publishers to work together to develop new distribution opportunities, to help boost circulations.
That may include partnerships with other distributive networks such as Amazon, or better use of bulks and free copies in the way the magazine industry has already addressed via "dynamic distribution".
There is also massive potential in the digital inventory, which currently is generally treated like so much other digital inventory out there and valued at the lowest common denominator through programmatic buying.
Newsworks, along with Ozone, is trying to address this to ensure the inventory is given the premium it deserves, but again this will need more in-depth research, and an amendment to sales policies to encourage it to be bought directly.
Pricing of advertising space should also be reviewed in a wider context. It should be developed to be more attractive to encourage more advertisers, and that could include a return to a more flexible pricing system that takes account of the needs of the advertiser and delivery each title has of audiences and environments to help meet those requirements, rather than a model that just rewards agency scale. Rewards should be restricted to those agencies who help grow the print medium's share of all adverting revenue (which is certainly a core objective of our own new agency, The Press Business).
Both Newsworks (the marketing body for national newspapers) and Magnetic (the marketing agency for consumer magazine media in the UK) continue to develop great case studies and research endorsing why the publishing sector should be given more consideration to be part of a client's marketing activity, and we at The Press Business are looking forward to working more closely with those bodies to help market those messages at every opportunity.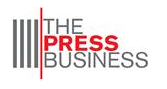 For more visit www.thepressbusiness.com