Reach has today unveiled its plans to accelerate its customer value strategy – the plans will result in 550 lost jobs
Here's the announcement in full:

Reach plc, one of the UK's leading commercial national and regional news publishers, today provides a trading update and announces plans to transform the business to enable an accelerated delivery of its customer value strategy.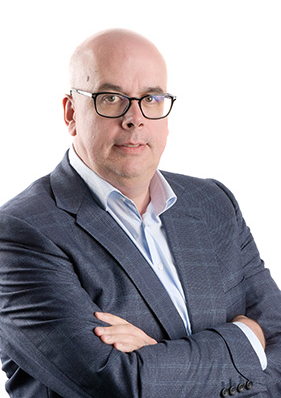 Commenting on the announcement, Jim Mullen, chief executive officer, Reach plc, (pictured left) said: "Structural change in the media sector has accelerated during the pandemic and this has resulted in increased adop on of our digital products.
"However, due to reduced advertising demand, we have not seen commensurate increases in digital revenue. To meet these challenges and to accelerate our customer value strategy, we have completed plans to transform the business and are ready to begin the process of implementation.
"Regretably, these plans involve a reduction in our workforce and we will ensure all impacted colleagues are treated with fairness and respect throughout the forthcoming consultation process. The plans will provide a stable platform for us to accelerate our strategy, based on stronger and deeper customer relationships, increasing our appeal to advertissers.
"This will ensure the sustainability and profitability of the Reach business, enabling it to deliver to stakeholders over the long-term.
"Award-winning journalism and content will always be at the core of our purpose. Through the transformation, Reach will realise the full potential of its business model, enabling our news brands to continue to shape the daily conversations of millions of people for years to come."
Key points:
* Q2 Group revenue declined by 27.5% impacted by reductions in circulation and advertising compared with the prior year.
* Slightly improved trends in June saw Group revenue fall by 23.9%
* Customer registrations have now passed the 2.5m mark for first me – exceeding our previous target for the end of 2020
* The Group's customer value strategy will be accelerated with the customer registration target increased to 10m by 2022 (previously 7m)
* The planned changes announced today will deliver £35 million in annualised savings at an estimated one-off cost of £20 million
Q2 and year-to-date trading and liquidity update
Q2 Group revenue to 28 June was down 27.5% compared with the corresponding period last year.
Print revenue declined by 29.5% and digital revenue was down by 14.8%.
Circulation remains significantly below pre-COVID-19 levels with local advertising continuing to be challenging.
Year to date Group revenue to 28 June was down 17.5%, benefiting from the good start to the year before COVID-19 began impacting the business in mid-March.
Reach continues to attract a leading audience share with over 41 million unique visitors during May and 7 July, and continues to grow its customer registrations – now over 2.5 million.
In June, we have continued to see modest but encouraging improvements in circulation and national digital revenue as the Government's lockdown restrictions have eased.
Group revenue declined by 23.9% in June compared with 30.5% in April.
In June Digital saw a decline of 4.9%, compared to the 22.5% fall seen in April when the impact of COVID-19 was at its worst. Print revenue in June was down 26.7% year on year compared with the 31.8% decline seen in April.
Reach continues to maintain a strong balance sheet with access to sufficient liquidity.
Transformation of the Reach business and acceleration of our customer value strategy
In February, Reach unveiled its customer value strategy centred on building an intelligent, relevant and trusted content business for the long-term through capturing customer insight and data. The increased headwinds to circulation and advertising mean the strategy is now even more relevant.
The plans announced today will reshape the Reach business into a streamlined, efficient organisation with more focused editorial, advertising (solutions and local commercial) and central operations.
Editorial will move to a more centralised structure bringing together national and regional teams across print and digital to significantly increase efficiency and remove duplication while maintaining the strong editorial identity of our news brands.
In local commercial as well as in finance, Reach will move to fewer locations and a simpler management structure, with costs geared to current market conditions. These changes will provide the business with a strong platform to accelerate the delivery of its customer value strategy and significantly increased customer registration targets.
Reach has already surpassed its full year 2020 target in achieving over 2.5 million customer registrations. It is now increasing its 2022 target to 10 million by 2022 up from the 7 million announced in February.
Through stronger and deeper personalised customer relationships the business will make its content more relevant and advertising more targeted, increasing the value of its audience. Alongside the reshaping and refocusing of the business, Reach will invest in creating an improved digital customer experience across all newsbrands and products, with support from an expanded data and insights team.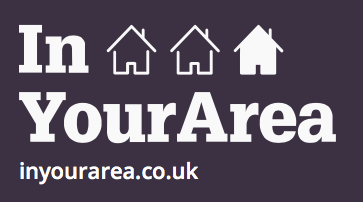 A new self-serve digital platform will also be launched to appeal to SME digital advertisers and there will be further investment in the InYourArea hyperlocal platform which has already surpassed 800,000 active registered users.
The transformation will ensure the company's leading national and regional tles will continue to deliver quality news and content across print and digital channels for the long-term.
Delivering for all stakeholder groups
The accelerated strategy and new structure will enable Reach to end the previously announced temporary pay cuts for all colleagues except for the CEO, CFO and other Board members, whose pay will continue to be subject to a 20% reduction.
All annual bonus schemes relating to 2020 remain suspended. The company will also resume its monthly contributions towards historic pension deficits following the deferral announced in April.
The Reach Board Interim results update
Reach has previously confirmed its full interim results will be announced on Monday 28 September. Further detail on the plans announced today will be provided at that time.