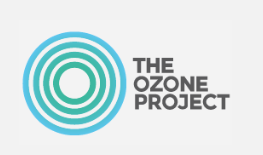 According to PAMCo data released yesterday, The Ozone Project, the UK's leading high quality digital advertising environment, is the largest single publisher platform with an impressive reach of 42.6 million adults on a monthly basis.
The Ozone Project reaches 33.6m adults every week (79% of its monthly total) and 19.4m on a daily basis (46% of monthly reach).
For the first time, the data shows The Ozone Project's monthly reach combining national and regional news brands, based on 15+ audience which sits at 87% of the total UK news sector's monthly readership.
Ozone's monthly figure alone surpasses that of Google's by over three million, which has seen a decline of 3.4% year on year. The Ozone Project provides visibility of audience and unrivalled scale, in a trusted, transparent and brand safe environment.
Its founding partners include News UK, The Guardian, The Telegraph and Reach plc. The Stylist Group, also representing DC Thomson brands, is the latest publisher to have joined The Ozone Project, broadening its depth of audience beyond news brands and strengthening its premium advertising offering.
The significant reach figures reaffirm The Ozone Project's place as an advertising platform that is comparable in scale to (and often bigger than) the tech platforms – yet is the only one to be underpinned with quality, editorially governed journalism.
In the overall PAMCo scoring, the online national news audience is ahead of Google for the first time on both the monthly and weekly numbers, by 700k and 1.2 million respectively.
Quality journalism is being read by more people than ever, increasing 3.2m readers daily from year on year. Damon Reeve, chief executive officer, The Ozone Project, said: "The latest figures from PAMCo reaffirm the power of collaboration within the world of premium publishing. Our scale puts us on a par with platforms, with a breadth of audience visibility unrivalled within the industry.
"Our weekly and daily numbers further reflect this, where we see proportions of our monthly audience at a level that is only comparable on platforms such as Facebook and Google.
"We continue to see reach growing from readers who want trusted, quality news which in the current environment is more important than ever. As publishers focus on engaging reader-first strategies, the benefit of the burgeoning newsbrand industry allows Ozone to offer bigger and more exciting offerings to those advertisers who are looking for a brand-safe, high attention environment at scale."