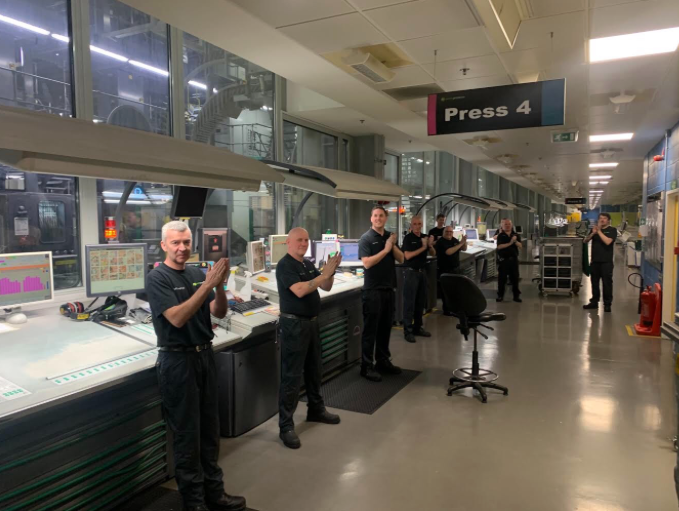 BRITAIN'S newspapers have been working together to ensure that quality and trusted national and local journalism reaches as many readers as possible in the face of the coronavirus pandemic.
Publishers have been working around the clock to find ways to deliver much-needed news to readers despite the mass closure of retail outlets and the unprecedented operational hurdles presented by social distancing and self-isolation.
More than 4,000 retail outlets have closed – 500 shops alone closing temporarily in less than a week. This comes as publishers large and small – from Rupert Murdoch's News UK and Reach Plc to the independent family-owned Maidenhead Advertiser – have come together to urge advertisers not to punish trusted news publishers by 'ad-blocking' trusted, quality journalism that reports on the coronavirus pandemic.
They say the move could cost news publishers £50million over the next three months (see page 3 of printed PJ.
And, in an unprecedented move, national and regional newspaper printers across Britain have formed a contingency planning group, chaired by David Crow, managing director of group services division print and logistics at JPIMedia Printing.
The group has been meeting twice a week by video conferencing. It includes dmg media's Julia Palmer-Poucher, Tracey Hart (Newsprinters), Michael Brown (Reach Printing Services), Guy Forester of DC Thomson Media, Iliffe Print's Tracy Wright, Ian Fisher (Mortons Print), Graeme Clifford (MNA) and Newsquest's Leighton Jones. Telephone conversations are also being held with the Barnsley Chronicle.
There have been no major operational issues at any print plant and although absences due to self isolating has taken up to 12 members of staff from a shift at one plant in recent weeks, the reduced demand for copy has alleviated any problems.
Speaking on behalf of Newsquest, Jones told PJ: "We are continuing printing as normal as possible although we have a number of print and publishing area staff off self-isolating.
"We are obviously communicating with publishers and our pressrooms on a daily basis and updating plans as and when necessary."
Contingency measures have enabled all print sites to test disaster recovery plans and ensure total resilience with all IT systems able to accept files for any newspaper at any print plant.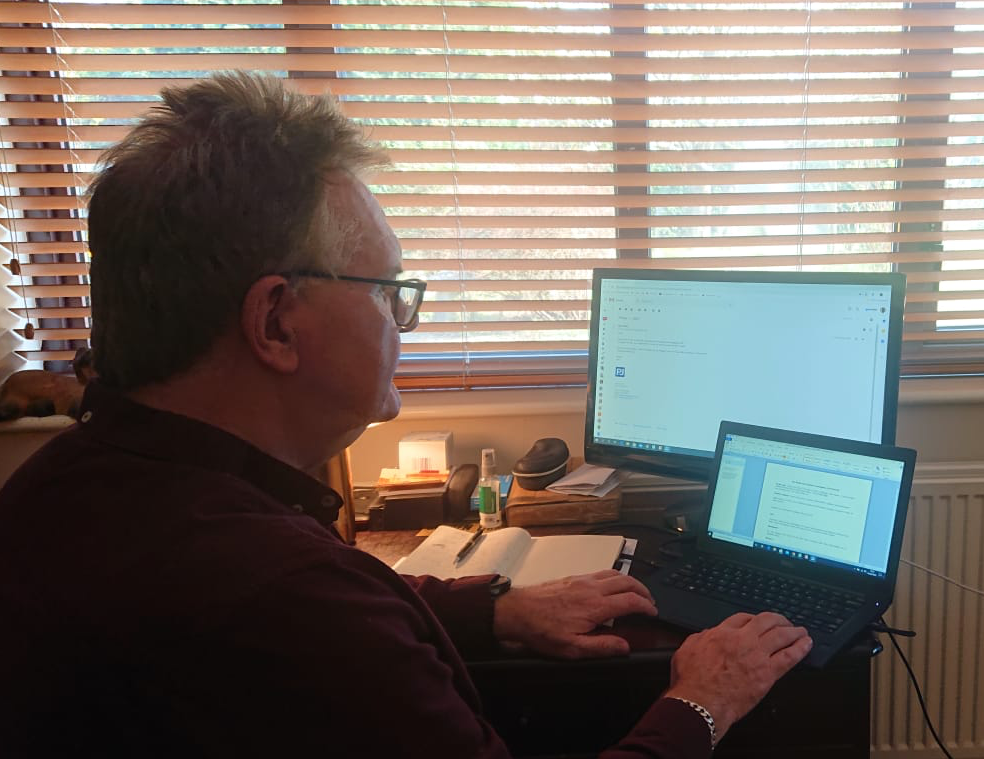 "We are all self sufficient thus far and coping well, and it's good to know how other plants are operating as we are all in this together," said David Crow (right).
"The main challenge has been how best to work to bolt on to the direct delivery networks."
The news industry has joined forces on free home news delivery to ensure that every national newspaper – including Reach titles – is available for home delivery for the first time. All national newspapers are offering between six to 12 weeks free home delivery, paid for by the publisher.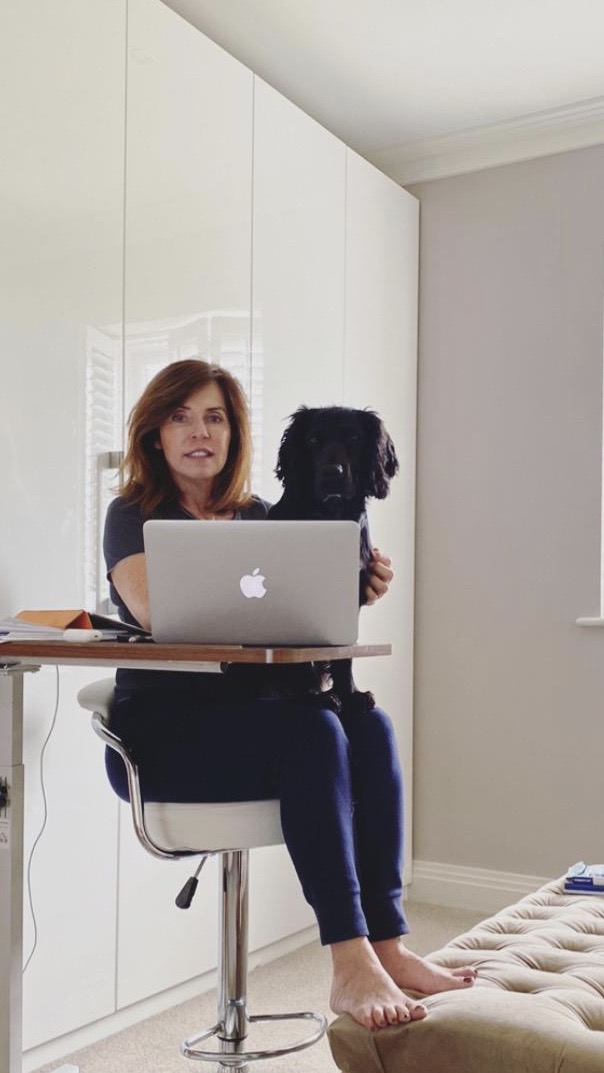 This follows Government advice that all over 70s and those with underlying medical conditions should stay at home for 12 weeks. As a result, national newspaper direct home deliveries have been boosted by around 200,000 copies, said Tracey Hart (pictured left with Willow).
Many local newspapers have also teamed up separately to offer free delivery, via targeted retailers, with Newsquest running a local scheme.
News Media Association chief executive David Newell said: "The role of newspapers in this unprecedented time of national upheaval is to inform and advise readers on how to stay safe with considered analysis of the latest developments.
"Their pages will be important in guiding the country through this crisis and providing vital content for both those isolated at home and working across the country."

Pictured top: Printers at Newsprinters Knowsley clap for NHS staff and other care workers. The full size image is in the April printed issue of PJ. Email PJ editor Gary Cullum at gc@cullumpiublishing.co.uk should you wish to subscribe