Launched by Emily Coxhead in December 2015, The Happy Newspaper is a platform to share positive news and wonderful people. Emily, with the help of a great team around her, has helped The Happy Newspaper become a sensation soon after its inception. Mortons Print have been able to help them on their search for a happier and greener planet.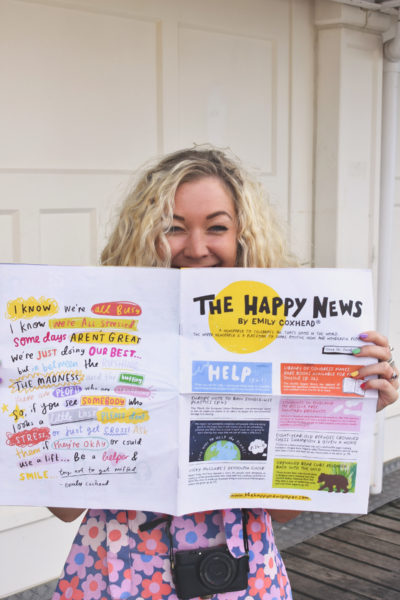 The lovely people at The Happy Newspaper wanted to make positive, environmentally-friendly changes as part of their mission statement, and Mortons Print was able to provide new ideas and an eco-friendly mailing system.
The quarterly newspaper is a 32-page publication, packed with only positive stories from across the globe. The paper features an entire section dedicated to Everyday Heroes, ordinary people, groups or organisations which readers nominate. Not only that, this lovely paper also features articles based around a theme (previous issues include empathy, loneliness, unity, opportunity) as well as gathering content on lifestyle, showbiz, travel, food and more! The paper is released quarterly, containing happy news which has been collected over the preceding period of three months.
The purpose of the newspaper is to share and celebrate positive, uplifting stories that are often overlooked. For many people, understanding the idea behind the newspaper is one thing, but experiencing what a difference it makes to see and read solely positive articles is another. Since its small beginnings in 2015, which was backed by a Kickstarter campaign supported by 73 people, the Happy News brand has expanded rapidly with over 11,000 subscribers and 200 wholesale stockists at its September 2019 issue. In addition to the quarterly newspaper the brand also offers colourful greetings cards, Emily's book 'Make Someone Happy', jewellery and much more – all individually designed by Emily – which will soon be available to buy on their website so follow their social pages for the latest updates, or contact their friendly team for more information.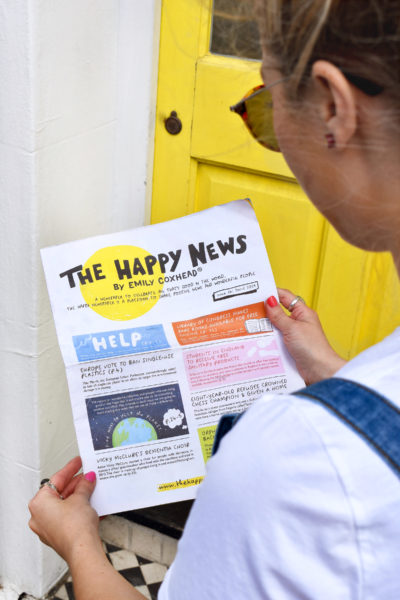 Speaking about Mortons Print, The Happy Newspaper said:
"Our tiny team here at The Happy Newspaper have been working with the wonderful people at Mortons since 2017.  From the very beginning of our journey with them they have put their unconditional support behind the concept of our newspaper 110%, which is something that always makes a huge difference when a small company like ourselves is working with external suppliers.  Always available, often going out of their way to support us in ways we never expected and suggesting new solutions to issues that might present themselves along the way in our journey as a relatively new brand.  There are still things we can learn, and changes we will want to make – the team at Mortons offer expertise to support any eco-changes we consider, back us with any glitches, and proactively bring us new ideas including paper stock and ink.  In addition to print services, and more recently, Mortons now offer us a range of mailing solutions that meet our environmental impact specifications.  We couldn't be happier with Mortons as our print and subscription mailing provider!"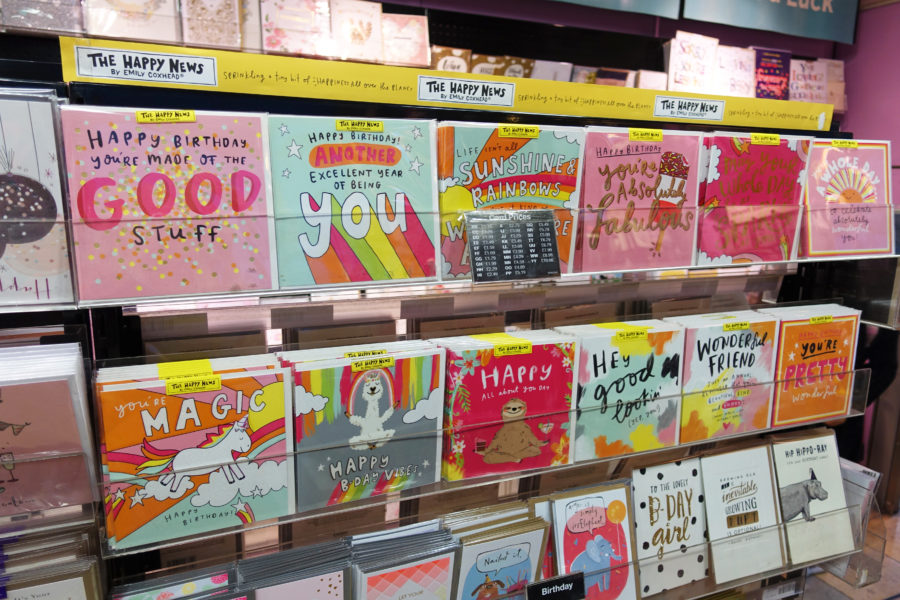 The main ethos of The Happy Newspaper is simple: "We want to shed some light on this world we're living in and remind people just how much good stuff happens in the world: we honestly think you'll be pleasantly surprised. This is the simple reason why we created the Happy Newspaper; to celebrate the Everyday Heroes. Everyday Heroes celebrates people who don't expect to be praised for what they do on a day-to-day basis, those who have turned horrific events into a time to be proud of humanity, the people who didn't help somebody else to go viral on Facebook but because they make us believe this world has the potential to be better."
An Everyday Hero can be anyone, and every nomination will be squeezed into the newspaper to commemorate the people who deserve to be celebrated.
Their quirky, positive and uplifting social media pages are well worth a "follow" to give you a daily dose of positivity and happiness; perfect to pick you up on a stressful day.
To find out more about this delightful newspaper, subscribe or to even nominate your own Everyday Hero, visit their website: https://thehappynewspaper.com.