Evening Standard Limited has written to staff today. Some workers are being furloughed, the award-winning ES Magazine has been suspensed, and pay has been cut. Here's chief executive Mike Soutar's letter to his staff:
All, You will be aware of the very challenging circumstances that Evening Standard Limited is currently operating under, as a result of the Covid-19 crisis.
As a consequence we have had to make some difficult decisions which will personally affect many of the staff working here. Over the last few weeks we have been resolute in our determination to serve our readers with the very highest quality news journalism – and that instinct has informed our next moves too.
We have pivoted our editorial coverage towards ever more actionable news, analysis, advice and guidance across both print and digital and the audience response has been overwhelmingly positive.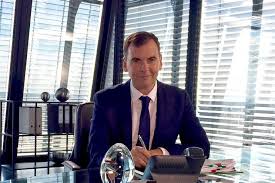 We have worked hard to find new routes to market including creating an innovative, large scale home distribution network from scratch. These initiatives have been a defiant demonstration of our commitment to standing by Londoners.
But the situation is fluid and fast-moving and there is one problem which poses the greatest threat to our business. The Evening Standard's principal source of revenue is print advertising, from where more than 80% of its revenues flow.
And unfortunately that has been very seriously affected. Our advertising revenues have slowed dramatically despite heroic efforts from our sales teams and whilst we have been supported by a small core of important advertisers we, like many other media groups across the world with a large stake in print media, do not anticipate a meaningful recovery in our ad revenue pipeline over the next two months.
The sudden and unexpected reduction in revenues has had an immediate and very serious impact on the cash flow of the business.
In order to protect the future of the Evening Standard we are therefore announcing immediate measures which are designed to reduce our operating cost base and make the funds we do have stretch further. In addition to cutting all discretionary spend and freezing recruitment and other expenses, the company is implementing a series of measures which are expected to last until May 31st, 2020.
They include:
Placing a number of full time employees on furlough leave. This means that those affected will remain on the company's books but will not be required to work for the company for a period of time.
Imposing a 20% salary reduction on all other employees of Evening Standard Limited. There is a floor to this scheme meaning no retained employees on a salary below £37,500 will have their pay reduced. If an employee is placed on furlough leave they may be asked to return to work before the May 31st deadline. In that instance they will also be subject to the salary reduction detailed above.
Suspending publication of the award-winning ES magazine for the next two months in response to the very significant market-wide decline in advertising spend on weekly titles. We believe these difficult measures will help the Evening Standard weather the current storm and we hope to be able to bring employees back off furlough leave as soon as the advertising market begins to recover, though we regret the impact these measures will have on so many colleagues in the short term.
The Evening Standard will continue to deliver a compelling mix of quality journalism focused on news, analysis and guidance, plus insight into the way that business and sport is responding to the crisis. We will continue to work with our advertising customers to encourage them to start investing again as soon as possible. And we will continue to plan for the future. We will work hard to get through this unprecedented crisis and emerge on the other side, stronger and more resilient than before.
Yours sincerely,
Mike