THE EDITOR'S CHAIR: The 'snail's pace' of action to restore balance to the digital ecosystem is a massive threat to publishers, warns Gary Cullum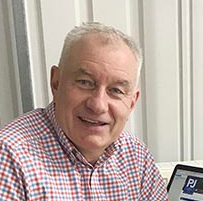 WE have been talking for far too long about the need to call the big tech giants to account.
Indeed, the Lords Select Committee on Communications and Digital has been warned that publishers would go bust if swift action is not taken.
The News Media Association was among those to welcome the Competition and Markets Authority's final report on digital advertising, but has urged government to act swiftly to restore balance to the digital ecosystem.
The CMA report has recommended a new regulatory regime for the tech platforms, a new code of conduct to govern their behaviour, and the establishment of a Digital Markets Unit to enforce this code.
It could be three years…
But how long will that take to put in place? Well, it could be three years "if all goes well" believes Dr Liza Lovdahl Gormsen, director of the Competition Law Forum. There's more on page 4 of this month's printed PJ. Need a subscription?
The snail's pace of any action and regulatory change is a massive threat to publishers; the industry is suffering immensely and, added to the huge and still unknown full impact of Covid-19, news businesses will fail.
I am a glass half full kinda guy and part of my industry role over the past 35-plus years has been to talk up the industry at every opportunity, to concentrate on the positive and to report on success and innovative ideas in news publishing and printing.
It is one of the key reasons we launched the former Newspaper Awards 24 years ago to celebrate the very best in newspaper publishing and printing, and which evolved into newsawards five years ago. But now needs must… I have joined the many media commentators in recent times in shouting that governments must act.
In the US, where a Congressional hearing took place late last month, observers have been saying that US politicians do not really understand the technology, nor what is required to level the playing field between big tech and media.
The hearing was held to investigate anti-trust concerns over four of the behemoths: Amazon, Apple, Facebook and Google. The anti-trust sub committee hearing had been convened to look into the tech giants' market dominance. While some questions asked and issues raised were pointed, others may have left constituents and the tech CEOs themselves scratching their heads, reports US news media.
Bargaining power Instead, the hearing became primarily a forum for Republicans to lament what is seen as a bias against conservatives on digital platforms and for Democrats to ask about issues such as the poor treatment of small businesses and third-party sellers online. One commentator said "there is definitely the feeling of two ships passing in the night". So, where does this leave us?
Meanwhile, on the other side of the world, regulators in Australia do seem to be taking the big tech bull by the horns and have introduced a draft bill that would require Google and Facebook to pay Australian media outlets for content. Some positive news at last.
The main objective of the bill is to address the issue of imbalance in bargaining power between Australian news businesses and digital platforms. Politicians say that Australia will become the first country to require Facebook and Google to pay for news content provided by media companies under a royalty-style system. That will become law this year.
The move would set a major precedent and I am sure the media world is watching closely.